5 Shirts to Wear for the World Cup
The World Cup is upon us. It's the moment you have circled on your calendar as the day you're supposed to start pretending that not only do you care about soccer, but that you have been passionately rooting for some team from a place like Italy for years now. But you've got a problem: You don't know what to wear. 

Well we decided to help you out on that front, with five T-shirts that every soccer fan should have.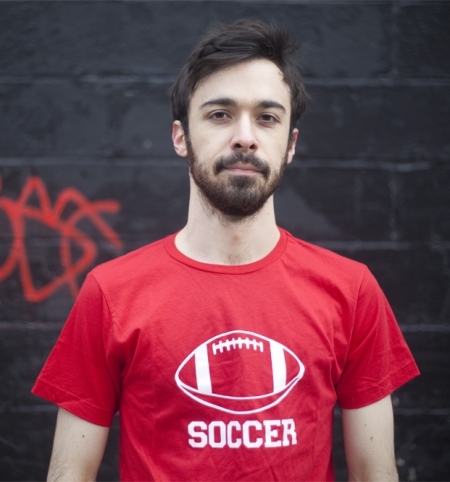 If there's one thing that we are resentful of other countries for, it's for taking the title of our beautiful game of football and usurping it to refer to soccer. Sure they were calling it football before we were. And sure their game uses the foot and ours doesn't. But still. 

Well with this shirt we can finally show other countries how it feels. Who's co-opting whose terms to refer to their own game now?! Eh?!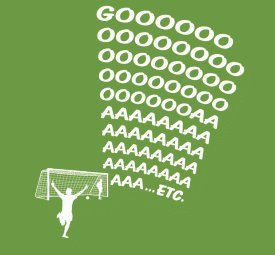 Perhaps 80% of the fun in soccer is the announcers. We Americans will probably never get how life-and-death the game is for people in other countries, but man is it fun to hear a broadcaster for whom that concept of life-and-death comes across in every word they utter. And when all that tension is finally released in the form of a gooooooooaaaaaaallllllll, there's nothing like it. But that still doesn't mean we want to be bothered with writing the whole phrase on a T-shirt.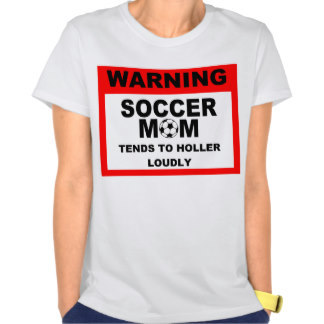 At its worst, we appreciate what is essentially a get-out-of-the-way warning from someone who admits to having anger problems. But at it's best, this shirt is a way of telling all guys out there that this girl likes soccer and likes hollering loudly. And those are both things guys can get behind.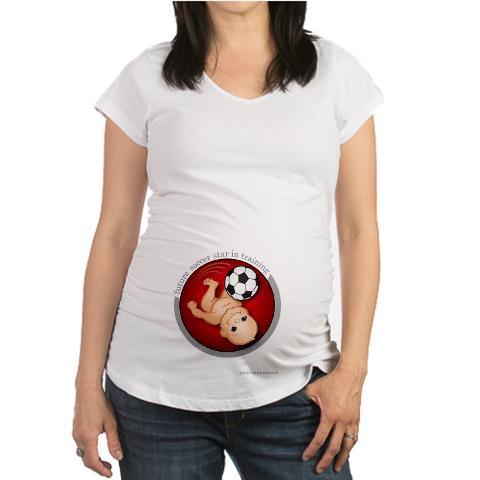 Speaking of soccer moms… We can't decide if this shirt is fun or terrifying. But we're going to go with fun. If you've ever been pregnant, you know the trauma that is total strangers sticking their hands on your stomach, feeling absolutely nothing and saying, "Ooo I felt a kick." You possibly also know the trauma of having to act like them saying the line "Oooo, he's gonna be a soccer player," is funny. But if you want a soccer player for a kid, maybe you don't mind all that. And if that's what you want then is there a better shirt to wear than this one? No, seriously, we're asking, we still can't tell if it's creepy or fun.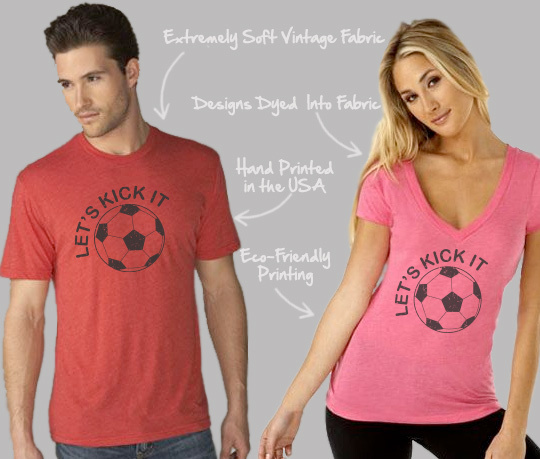 And here's a classic one from IAmFunnyShirts.com. But all joking aside, the fact of the matter is, it's World Cup time, and this only happens once every four years. And even for non-soccer fans, it's always fun to get together with friends and watch the game. So if you wanna "kick it," while uber athletes spend an hour and a half killing themselves as they chase after a ball and attempt to "kick it," then this is the shirt for you.

Have a great idea for a funny band shirt we don't feature? Submit it here and if we like it, we'll pay you $150 for it!
Google+