The 5 Best "Keep Calm" T-Shirts
Ever since the slogan "Keep Calm and Carry On" became popular, you've been told to keep calm so many times we're impressed you're not in a coma. You've seen the saying and variations of it on posters, coffee mugs, painted on the side of cows (probably) and, of course, shirts.

We'd understand if you're sick of it, but don't despair. There are still clever ideas out there! These shirts will let you participate in the fad while looking stylish and smart. 

5. Keep Calm and Fly On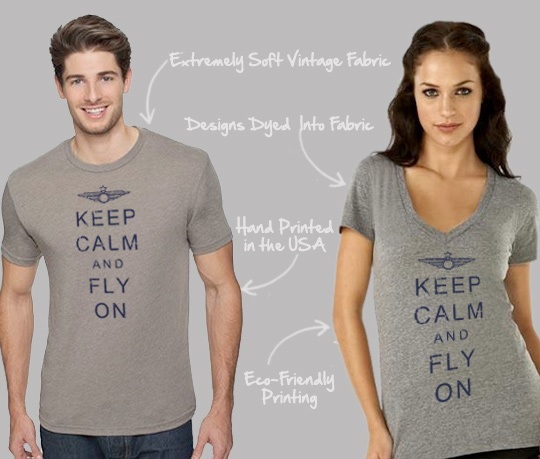 We're not going to be arrogant and declare our "Keep Calm" shirt the best one ever, but we are confident in saying that it's pretty darn good. Plus "Keep Calm and Carry On" came from the Battle of Britain, so planes are a natural fit here. It's topical andcomfortable, and it's perfect for anyone who likes flying, calming, or wearing shirts. 

4. Keep Calm and Love Parsley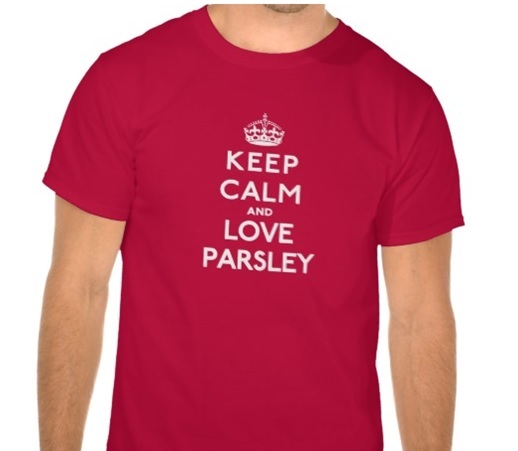 One of the dangers of embracing a fad is that the jokes quickly become too specific. (We're looking at you, "I Can't Keep Calm, I'm a Locksmith." That's not a locksmith stereotype and you know it.) But we're making an exception for whoever loves parsley so much that they felt the need to express their passion on a shirt.

We have nothing against parsley. It's a respectable garnish. But do we love it? Not the way the creator of this shirt does. That man or woman saw this fad and immediately, inexplicably thought to themselves, "Finally, the chance to tell the world how I feel! I no longer have to hide! I love you, parsley!" And then they created this shirt for all of their fellow parsley lovers, and life is just a little bit nicer knowing that they're out and about wearing it. 

3. Keep Calm and Marry Mr. Darcy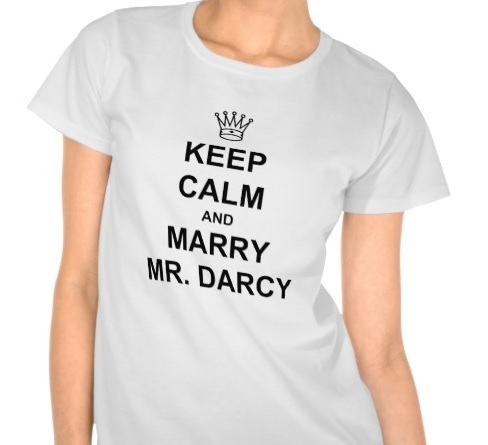 As we mentioned, "Keep Calm" is a British slogan. So there's something admirable about taking a phrase quintessentially English and anglicising it up even further. The Battle of Britain and Jane Austin? That's so damn British that wearing it will make you drink tea and sneer at French people before you even know what you're doing. Plus, the literary reference is a good way to show off. "I don't just wear shirts. I also read," you'll tell the world. And then the world will be all, "ooh la la, I'm impressed!" And you'll just respond with a stoic British nod. 

2. Keep Calm and 'Merica Bro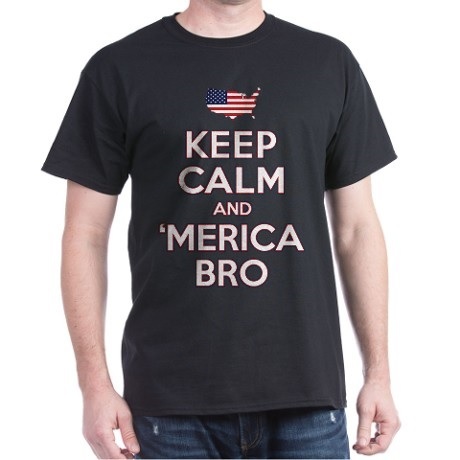 For those of you who don't want to develop a funny accent and learn how cricket works, this shirt offers you a different kind of patriotic display. It's got everything – the stars and stripes, the redneck pronunciation, the blatant appropriation of another country's stuff, and the knowing wink that you shouldn't take it too seriously. All it needs is a bald eagle with a gun in one talon and the Declaration of Independence in the other on it and we'd call it beautiful. 

1. Keep Calm And … OK, Not That Calm!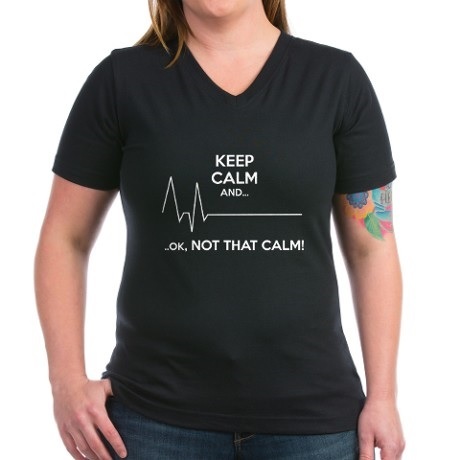 Apparently we weren't the only ones worried that so much calm could have its consequences (or it's … calmsequences. Anyone?). The best riffs on fads often play with the format a little, and this shirt is no exception. Stand out in a sea of other Keep Calm shirts with something just a bit different, and get a few laughs while you're doing it.
Google+